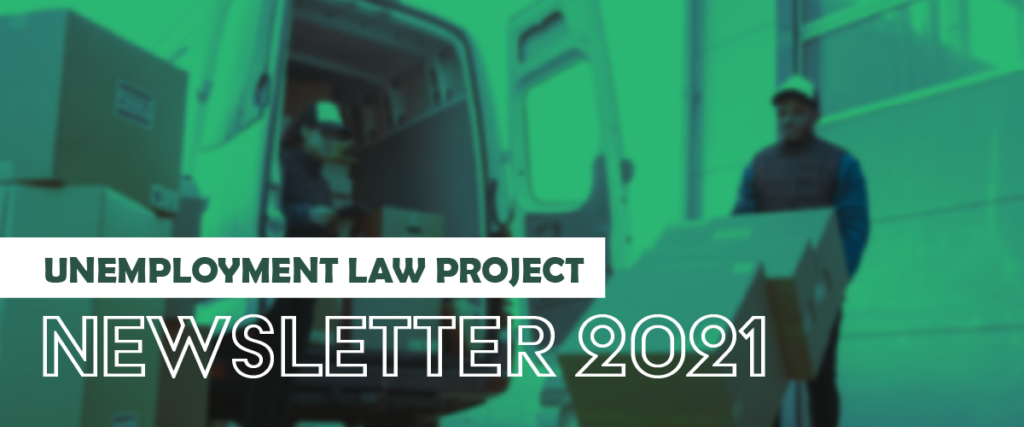 In this issue: Policy Wins | Empowering Communities | Impact of Representation | Language Accessibility | Staff Spotlight | Summer Interns | Thanks from the Director
---
ULP Logs Long-Sought Policy Wins During the Pandemic
By Anne Paxton, Staff Attorney & Policy Director
When ULP's policy program, ambitiously named the Employment Security Redesign Project, got its start in 2017 through a community redevelopment grant from the Legal Foundation of Washington, we didn't break any records for rapidly reforming unemployment insurance.
It ended up being a landmark year for Washington as our state passed the nation's first Paid Family and Medical Leave law (and that was thanks in great part to MomsRising and lobbyist Pamela Crone, a former executive director of ULP). But at the time, our quest to improve claimants' access to unemployment benefits seemed to amount to little more than a mass of meetings, e-mails, phone calls, letters, and testimony, plus terabytes of research files on our computers.
During legislative sessions from 2018 on, we have fought for passage of essentially the same bill, to add caregiving inaccessibility to Washington's very restrictive list of "good cause" quits under which the worker would be allowed benefits. The current law with its inflexible structure has been difficult to amend. It still leaves many workers who are unemployed through no fault of their own—particularly women caregivers—stranded without benefits. Each year our bill raised some awareness but made little progress towards passage.
The COVID-19 pandemic, however, while it has brought immeasurable anguish and tragedy to our entire country, has also been a turning point in some ways and we can report some milestones on the policy front as 2021 draws to a close.
The legislature mandated a study comparing Washington's voluntary quit law with policy in other states and assessing the impact of proposed changes (2020). The study, completed in September 2020, definitively demonstrates that our voluntary quit law is unusually harsh and that amending the law to support caregivers would have a minimal impact on the trust fund.
The Employment Security Department finalized a rule reforming hours of availability requirements for all claimants (2021). ESD policy on hours of availability has created special inequity by requiring a large sector of the labor force whose jobs are defined as having customary hours of 24/7 (40 percent of occupations in Washington) to be literally available to accept jobs with any hours—day or night, fixed or variable, with no limit on the number of hours. One of ULP's major policy successes has been to get requirements on hours of availability modified, through rulemaking, to allow workers to limit their availability to only 40 hours a week on a schedule that works for them. This rule was initiated by former Commissioner Suzi LeVine in response to ULP's concerns about workers with caregiving conflicts. The rule, taking effect January 2, 2022, covers all claimants with 24/7 jobs.
The House and Senate passed a law that ULP helped develop to adopt multiple reforms of claims handling (2021). Following the chaos of UI benefit administration in 2020, there was near unanimous agreement among state legislators that reform of claims handling was essential. ULP helped draft and promote SB 5193, enacted last April, which sets requirements for comprehensible notices and determinations, establishes a trained adjudicator reserve force, mandates dedicated phone lines for people with limited computer access, and requires ESD to regularly report on phone call volume, hold times, overpayment and appeal volume, and other performance measures.
The legislature added a 12th good cause to Washington's voluntary quit list (2021). ULP helped recruit witnesses to testify for SB 5061, enacted last April, which allows high-risk persons to voluntarily quit a job during a public health emergency and to be considered available to work if they can work from home.
ULP also won some new roles in monitoring ESD's performance in providing benefits. ULP withdrew from a petition for writ of mandamus which we filed in 2020 to require ESD to pay claimants benefits promptly "when due." But we ended up as a participant in another lawsuit on due process in clams handling, filed by the Northwest Justice Project, which through a settlement with ESD gives ULP a formal role as a monitor and reviewer of ESD performance and the agency's reports to the U.S. Department of Labor.
In 2022, we look forward to a new legislative session and the possibility of seeking fundamental change in the Employment Security statute. While we continue to serve as an outside critic of ESD policies, our working relationship with ESD has also evolved into a collaborative one. Under Commissioner LeVine, ESD agreed to hold regular monthly "check-in" meetings with ULP to discuss problems claimants are encountering with ESD's policy team. These sessions continue under Commissioner Cami Feek, allowing ULP to raise a range of equity issues and engage with policy staff on potential solutions.
Our gratitude to the many ULP attorneys and staff, legal analysts, academic experts, lobbyists, law school interns, legislative and ESD staff, and all ULP supporters who continue to help bring important changes to the unemployment insurance laws that have such a profound impact on all Washingtonians.
---
Working in Partnership to Empower BIPOC Communities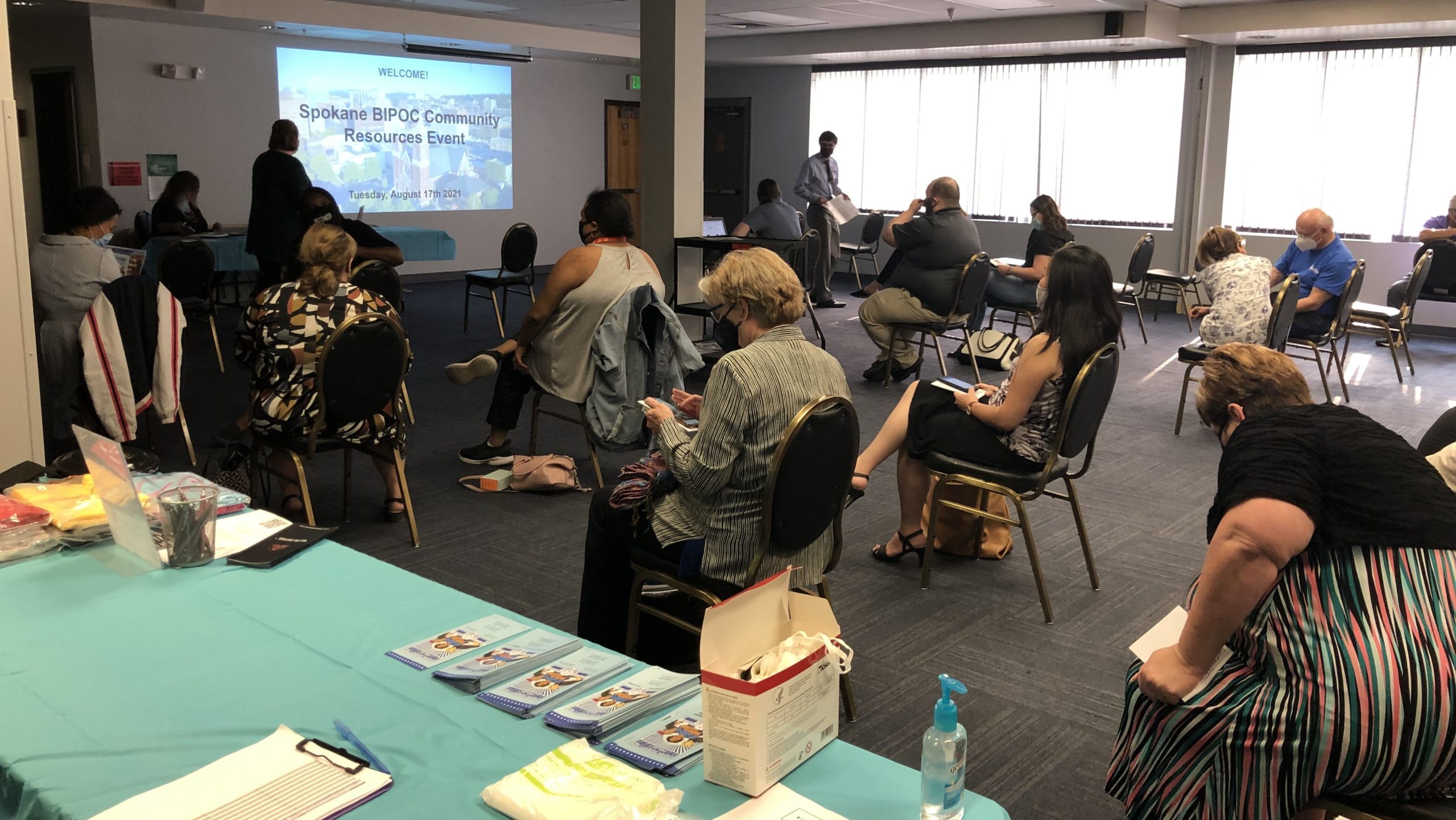 By Juliana Repp, Managing Attorney, Spokane Unemployment Law Project
The Unemployment Law Project (ULP), like other state-wide legal aid organizations, continuously engages in outreach. While the ULP has a known record of advocacy to help unemployed workers secure unemployment benefits, we knew that we had to do more to reach certain historically underserved communities such as the Black, Indigenous and People of Color (BIPOC) communities, especially during the pandemic.
ULP often partners with other legal aid firms to expand and advance community education to challenge systemic inequities and improve lives of the most underrepresented in our communities. Claimants contact our office because they have legal needs when their unemployment benefits are denied or challenged by an employer. These claimants are often simultaneously experiencing food security issues, potential eviction and other systemic issues. The Spokane ULP interns and I met and made a list of legal aid organizations and community-based service organizations that worked mainly with BIPOC communities in the Spokane area. We reserved a meeting room at the Martin Luther King, Jr. Family Outreach Center, located in the east central neighborhood – one of the most ethnically and racially diverse neighborhoods in Spokane. We hoped this interaction would foster a continuing community partnership with the MLK Center, and its long-term Executive Director. We contacted several other BIPOC led and focused organizations to ask if they would be interested in presenting information about their organizations and services at a community resource event. We also invited legal aid organizations that provide services and representation to these particular communities to participate in this event. All of the eight organizations that we contacted were eager to participate in this event to present information, network and collaborate in a two-hour event set for August 17, 2021. After the event was set, other organizations contacted us asking to be involved. We ran out of space for what we consider an inaugural event. But, we promised other organizations, pandemic permitting, we would host more community partnership events in the future.
At the event, we offered in-person and virtual attendance. We limited in-person numbers and required attendees to wear masks and socially distance. The event received overwhelmingly positive responses, even though it wasn't without some technical glitches. The event reiterated what I learned long ago in working with and for numerous area Native communities. If you want to reach certain communities, you've got to meet with them in their spaces, meet with them face-to face and involve them in discussions. You've got to be intentional when working to form community partnerships.
The August 17th event lit a fire within us and showed us the potential we have to bring the community together to accomplish greater things than we could on our own. We submitted a Race Equity Grant Application to the Legal Foundation of Washington to help fund our proposal for a Carl Maxey Race Equity Fellow to assist with organizing another outreach event in Spokane. We were thrilled to recently learn that we were awarded one of the grants. This grant will help continue our efforts to work alongside others to become more responsive and to help dismantle equity barriers facing BIPOC communities. We want this to be one more step toward a long-term community partnership among legal and non-legal entities for the benefit and interests of those who most need our services.
---
All Walks of Life: The Variety and Impact of Unemployment Representation
By Wesley Groot, Spokane Lead Legal Intern
Working at the Unemployment Law Project (ULP) the past year and a half has been an interesting and incredibly rewarding experience. I started in May of 2020, just after the beginning of the COVID-19 pandemic, and I have worked here since. As we all know, millions of people have availed themselves of the unemployment system in the past year and a half, and many have experienced more than their fair share of headaches in navigating the process. In my time at the Unemployment Law Project, I have been able to help claimants with the issues that have arisen with their claim, whatever those problems may be. The bulk of our work is to represent claimants in their appeals with the Office of Administrative Hearings (OAH). The issues involved in the hearings can vary dramatically from case to case. For example, some are relatively straightforward where the claimant is having trouble with the identity verification process, so in representation we are helping the claimant prove they are who they said they are. On the other hand, some cases are more intensive, like in an instance where a claimant was discriminated against in their workplace and the Employment Security Department (ESD) has denied their claim for whatever reason, so our representation becomes focused on that discrimination as a good reason to separate from that employer. Working through the pandemic and the shutdowns, claimants from all walks of life contact us. Many of whom have never applied for unemployment before because they had been working in the same position for decades, and then their place of work closed due to COVID. The pandemic led a wide array of people to seek assistance from ULP, and because of that variety, access to justice has been a large focus of our office in the time I have been here.
Many claimants who contact us are from historically underrepresented groups in our legal system. Agricultural workers who know English as a second language or not at all, members of the BIPOC community, individuals who are houseless or who do not have adequate housing, or those who have had negative experiences with the court system in the past and are disenfranchised. All of these claimants, as well as anyone else, deserves access to justice and the opportunity to plead their case. Outreach to these historically underrepresented communities is something that has been emphasized during my time at ULP. Many of these claimants feel powerless in their situation and see their legal issues as being insurmountable, often because of experiences with the legal system in the past.
For many of these claimants, the contact with ULP is the first time they are informed of how the process works, what their options are, and how they should proceed. I have heard from many claimants that the contact with ULP is the first time they felt they had any sense of direction or surety. With burdensome backlogs at the ESD, claimants often wait for months in a sort of unemployment limbo waiting for issues with their claim to be resolved. With that backlog, contacting the ESD directly can be difficult so when they call ULP and someone answers the phone, it is often the first time a human has taken time to speak to them about their claim. I take pride in my work at ULP, especially in knowing that we are helping many access justice who may otherwise be left out in the rain.
---
Language Accessibility at ULP
By Lavena Staten, Staff Attorney
Navigating the unemployment system in Washington is especially challenging for those who do not speak English. The Unemployment Law Project has historically eased this burden by using interpreters to speak with claimants in almost every language. We also advocate the Employment Security Department for greater language access and awareness.
This year, ULP made its website more accessible to those who speak other languages. Many pages on the ULP website are now available completely in Spanish. Over time, the entire website will be translated into Spanish and other languages used frequently in Washington.
Language access must be prioritized to ensure unemployed workers can access unemployment benefits. ULP looks forward to expanding its informational content in a way that reaches more people.
---
ULP Spotlight: Ahmed Abdi, Outreach Coordinator
By Andy Paroff, Employment Equity Fellow
Ahmed's role at ULP
Ahmed is ULP's Outreach Coordinator, who specializes in working with BIPOC and immigrant communities in the King County area. He found that these groups were hit hard in the wake of the pandemic and has been working hard to provide much-needed resources regarding unemployment issues. Ahmed provides know-your-rights trainings to groups and helps connect individuals to the help they need to solve their unique issues. Additionally, Ahmed collaborates with local community organizations, faith-based groups, and ethnic media channels to reach potential clients.
Ahmed's background and how it informs his work
Ahmed has been interested in worker rights related issues for about 10 years, working as a union organizer and helping fight for a $15 minimum wage in SeaTac. After that experience, Ahmed began working closely with the local government on labor reform. Ahmed believes that having seen how issues are resolved from both grassroots and systemic perspectives informs how he approaches issues affecting our clients.
What inspires Ahmed about the work that ULP does
In Ahmed's words: "When someone calls and says 'Hey, I have nothing, I'm not working, I have no way to put food on the table, I'm facing an eviction, and my benefits are being withheld,' and then we help them and they get their benefits and they come back with a full smile and tears of joy saying 'Thank you so much, we won my hearing with the help of ULP,' when I hear that, that is what inspires me about this work."
Ahmed's goals entering the new year
Ahmed's primary goal moving into 2022 is to continue working to expand the outreach efforts and programs that ULP is already involved in. He feels that too many people are still in the dark about the unemployment-related legal assistance we provide, and are still having issues with the ESD. Many haven't heard about us, don't know how to navigate the ESD and OAH systems, or are unserved by various language accessibility efforts. But Ahmed is remaining optimistic: "Lots of organizations work with these kinds of issues, and the goal is to continue to broaden our accessibility through partnerships with local nonprofit organizations, faith-based groups, and even small businesses. However we can expand to improve those relationships, that is my goal." Ahmed feels that even with improved outreach over the last year, the number of people who need our services is still greater than the number of people we have reached. "So many people need help navigating these difficult systems. We want to continue to improve however we can to help them."
---
Seattle Summer Interns Recall Their Experiences
Lauren Jaech, UW Law '23 – During my time as an intern at ULP, I was able to speak directly with clients about their cases and even represent a few in their administrative hearings. This was an incredible experience as I got to practice preparing for hearings, interviewing clients, performing direct and cross-examination, and giving closing arguments. I also got to improve upon my research and writing skills by helping to draft a superior court appeal and petition for review and by conducting policy research about current legislation surrounding unemployment law.
Marisa Forthun, UW Law '22 – As a Legal Intern this past summer, I had the fantastic opportunity to work directly with clients and advocate on their behalf at administrative hearings. It was really rewarding being able to see the impact that my work had on clients and their circumstances, especially during the COVID-19 pandemic. The team at ULP—from the staff attorneys to my fellow law students—was also incredibly supportive, encouraging, and helpful.
Victoria Kroeger, SU Law '23 – As a first-generation law student, ULP provided a unique opportunity to practice and hone skills that I previously had never experienced. The staff is incredible and stands true to their values and the belief that everyone deserves access to justice. I'll never forget the joy and celebration in clients' and attorneys' voices as I shared wins with them; there truly is no other organization like ULP.
---
Thanks from the Director
By John Tirpak, Executive Director
The year 2021 has been even more challenging than 2020. Our offices receive over 200 calls per day from people needing help. Many people are facing overpayment notices for $20,000, $30,000, or more.
This year we have been able to represent over 1000 workers in hearings with ULP staff, volunteer attorneys, and law students. We have referred over 1000 cases to attorneys on the Office of Civil Legal Aid panel.
Special thanks for ongoing funding for ULP from the Legal Foundation of Washington, Office of Civil Legal Aid, King County, and individual donors.
We would also like to thank the Washington State Labor Council, member unions, and other unions in the state for their generous contributions in 2021.
Extra special thanks to the Sheridan Law Firm for their pro bono work on the petition for the writ of mandamus. The petition asked the Washington State Supreme Court to order ESD to make prompt payment of benefits as required by law. The court remanded the case to Thurston County Superior Court and the judge ruled that ULP did not have standing. While the case has now been dismissed, the case had significant impact in bringing the issue to light.
The ongoing support of our friends will allow ULP to meet the continued challenges in 2022.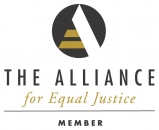 The Unemployment Law Project Team
ULP STAFF
John Tirpak, Executive Director/Attorney
Juliana Repp, Spokane Managing Attorney
Anne Paxton, Staff Attorney & Policy Director
Hyun-Ji Lee, Senior Staff Attorney
Meg Bridewell, Staff Attorney
Lavena Staten, Staff Attorney
Mikayla Goodwin, Staff Attorney
Nicholas Frontin, Staff Attorney
Peggy Rodriguez, SU Fellow
Andy Paroff, UW Fellow
Ahmed Abdi, Outreach Coordinator
Jason Arends, Office Manager/Paralegal
Erica Nunez, Legal Assistant
Siem Hok, Legal Assistant
Shi Ya Ni, Legal Assistant
Nick Taylor, Legal Assistant
ULP BOARD OF DIRECTORS
Joseph Shaeffer, President
Jennifer Murray, Vice President
Jeneé Jahn, Treasurer
Eric Gonzalez, Secretary
Amanda Ballantyne
Lillian Kaide
Andres Munoz
Erin Pettigrew
Jennifer Yogi
ULP VOLUNTEERS
Aaron Bulger
Alex Gonzalez
Alexa Villatoro
Anna Marie Shearlock
Brandon McNeel
Bruno Ponce
Calvin Makfinsky
Cameron DeWeirdt
Cecilia Walker
Dustin Vail
Eduardo Perez
Elizabeth Clampitt
Emily Ganz
Emily Walker
Glory Crocco
Hannah Aho
Harley Christensen
Ian Hahm
Iris Yan
Isabel Greely
Isabella Unger
Jacob Roes
Jakob Salazar
Jane Zhao
Jasmine Fernandez
Jessica Hiatt
Jessica Lundberg
Joline Yueh
Jordan O'Connor
Kate Armstrong
Lauren Jaech
Lilian Nichols
Madeline Crowley
Marisa Forthun
Maya Itah
Megan Goodwin
Meghan Cornaby
Morgan Trenary
Nasrin Chaudhry
Nathaniel Putnam
Nicole Rash
Olivia Johnson
Peter Haller
Priscilla Ortega
Rachel Platin
Rose Harley
Sabiha Malikani Ahmad
Sara Suryan
Sarah Bodisco
Shawn Cothren
Siham Ayoub
Spencer Satin
Victoria Kroeger
Wesley Groot